Tweet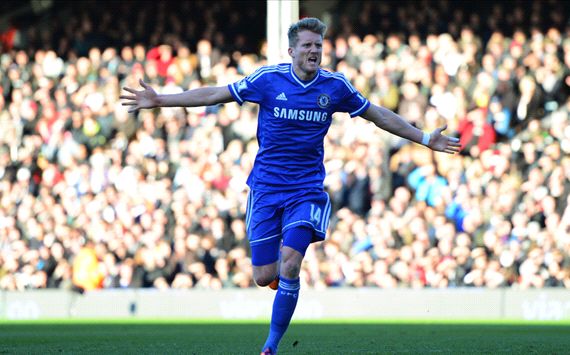 It was two halves of football apart for both Chelsea and Andre Schurrle as the German scored three beautiful goals in the second half against Fulham after a shambolic display in the first.
Jose Mourinho was impressed too
Jose: 'Schurrle's in a learning process in the PL but he's cool, he's a good finisher and that's what I expect from him.' #CFC
— Chelsea FC (@chelseafc) March 1, 2014
Well done Andre!!!